The Blog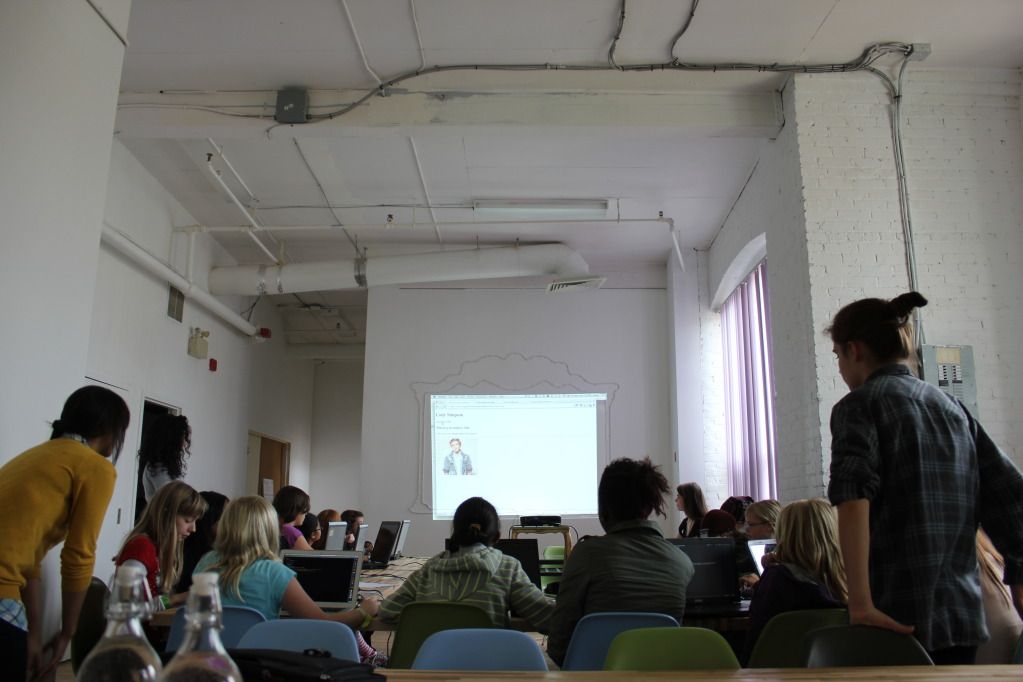 Last Saturday, a room full of Toronto's most innovative girls learned all about HTML & CSS in our second fall workshop, Wonderful Website Tools. Using Sublime, a free text editing software, beginners as young as eight and as old as thirteen built functioning websites from scratch! With help from mentors from the tech industry, the girls brought their ideas onto the screens.
Lead by enthusiastic web and graphic designer, Tegan Mierle, from Pilot Interactive, the workshop focused on providing the girls with real skills that they could use to create a website about a topic that they were passionate about. They were introduced to everything from "divs" to "classes" and were taught both the meaning of the elements and how to apply them.
Contrary to popular belief, web design is not just for adults! As these girls proved last weekend, anyone with a passion for technology and a little creative flare can whip up a website too. In just a few short hours, a room full of beginners had turned into a group of confident HTML and CSS developers.
So what do you get when you mix a group of tech savvy girls, some web techniques and complete creative freedom? A whole bunch of cat websites, of course!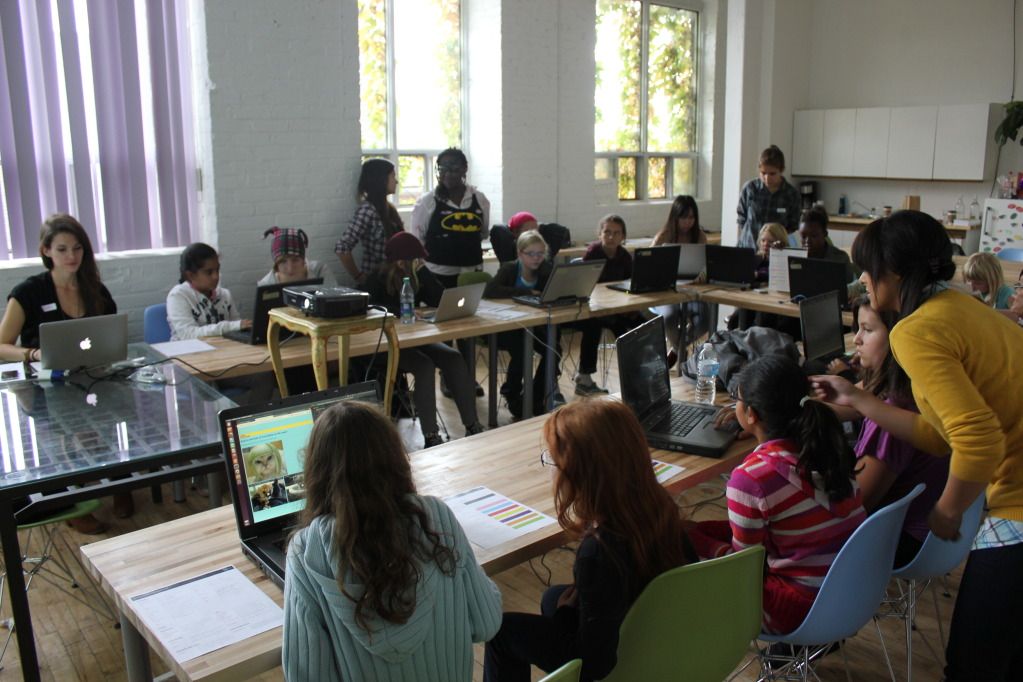 As mentors who use HTML & CSS in our personal and professional lives, it was fantastic to see a young generation become so excited about web development! It was also nice to realize how important web development is to self-expression. The girls got a chance to create an extension of themselves through personalizing their sites. Some even used the opportunity to showcase other pages that they had made before including an online stationary design store!
As always we discussed how a passion for these skills could lead to fulfilling career choices. The learners loved when Tegan demonstrated how she uses her multimedia skills in her job! At the end of the day, the girls presented their sites to each other, talking about what parts of the learning experience was their favourite.
This workshop was a great success! Thank you to our talented Lead Instructor, Tegan Mierle, all of our excellent mentors, our sponsors, and, of course all these inspiring young participants for making it such a cool experience.
Missed out on learning some HTML and CSS? Don't worry, we have two more awesome workshops lined up for the fall, and more to come! We're still accepting scholarships applications for all of our workshops and events! Click here to apply!
Next Up:
We'll Take Your Kid To Work
Girls Learning Code has created a great opportunity that the girl in your life will not want to miss. To help girls learn about the world of career opportunities in the technology industry, we are partnering with 4 of Toronto's most innovative tech companies. Girls will spend the day meeting tech professionals and getting an exclusive behind-the-scenes look at these companies. At each location, girls will hear from female tech experts and gain hands on experience through activity-based learning!
WHERE: Tech companies in Toronto's downtown core
WHEN: Wednesday, November 7th, 2012 – 9:00 am to 4:00 pm
REGISTER TODAY
Become a Brilliant Blogger
Come spend the PA day with Girls Learning Code! In this full-day workshop we will be using Tumblr, a popular blogging platform, to help girls develop their creative writing, HTML and CSS skills. Blogging is an incredible way to express yourself through writing, images, and videos. Before and aftercare is available for an additional fee.
WHERE: Ladies Learning Code Workspace @ 720 Bathurst St, Suite 507
WHEN: PA Day, Friday November 16th, 2012 – 9:00 am to 4:00 pm
REGISTER TODAY
For more info about Girls Learning Code and Ladies Learning Code, follow us on Twitter or check out our Facebook Page